Stuffed Mushrooms for Annie's Virtual Baby Shower!
22
I'm sure you remember Annie, who hosted our very recent virtual holiday party and who was also nice enough to make cupcakes to announce my pregnancy last October.  Well, of course when Courtney emailed me to ask if I wanted to be part of a virtual baby shower for Annie, I said yes!  Annie is expecting her second child, a baby girl, in just 10 short weeks.  I could not possibly be any more thrilled for her.  This little girl is going to have some great parents, not to mention one insanely cute big brother!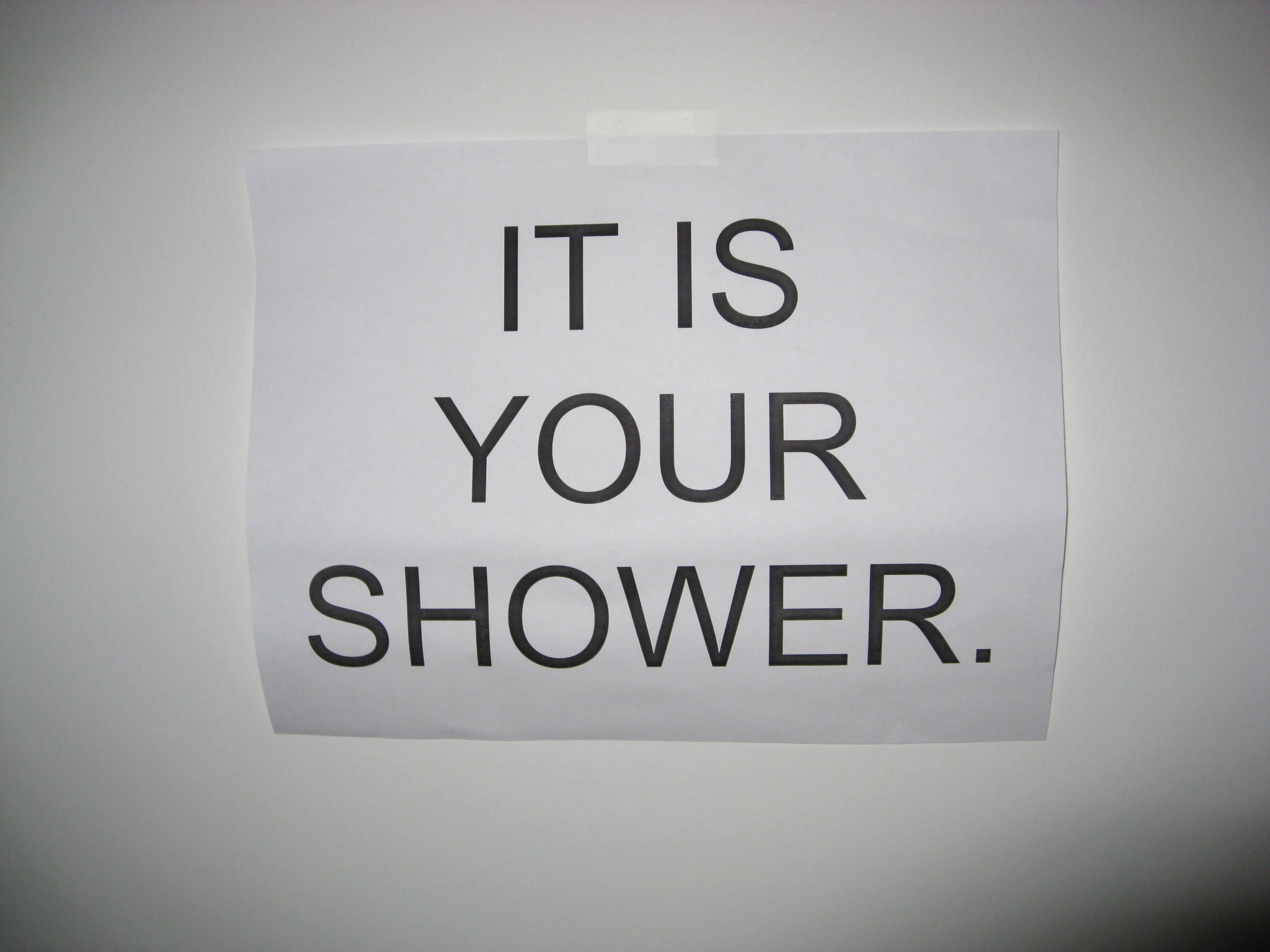 (If you're not sure what that awesome sign is all about, it's a play on an Office episode, which happens to be one of Annie's favorite shows.  Pillow or TV? I'm sure at this point in time, Annie would definitely choose pillow.)
I wanted to make something savory for Annie's shower, and decided on stuffed mushrooms.  To make them a little more special, I added some pancetta in addition to the goat (and cream) cheese. Stuffed mushrooms typically tend to be a crowd please (except for those crazy people who don't like mushrooms), and these are no different.  I know my husband and I did not have any problems inhaling them.
Plenty of other great food bloggers also contributed to Annie's shower, and you would be remiss if you did not check out their posts! Be sure to look at Courtney's blog, Cook Like a Champion, as well as Annie's blog, Annie's Eats, for the round up of all the delicious shower goodies we virtually shared!
Goat Cheese and Pancetta Stuffed Mushrooms

Printer Friendly Recipe
8 oz. stuffing mushrooms (about 12 mushrooms)
2 tsp. olive oil plus additional for drizzling
2 oz. pancetta, finely diced
3 cloves garlic, minced
4 oz. goat cheese, softened
2 oz. cream cheese, softened
3 Tbsp. parsley, chopped
salt and freshly ground pepper
~1 Tbsp. breadcrumbs
Preheat the oven to 400.
Remove the stems from the mushrooms.  Dice and reserve about 1/3 of the stems and discard the rest (or save to make some stock!).
Heat the olive oil over medium-high heat and once hot, add the pancetta.  Cook until crisp and then remove with a slotted spoon and place in a bowl.  Turn the heat to medium and add the garlic and reserved mushroom stems, cooking until tender.  Add to the bowl with the pancetta and allow to cool for a few minutes.
Stir the goat cheese, cream cheese, parsley, and salt and pepper to taste into the pancetta mixture.  Fill each mushroom cap with the mixture, and top with about 1/2 tsp. breadcrumbs per mushroom cap.  Drizzle with olive oil and bake for 20 minutes, or until mushrooms are tender.
Stuffed Mushrooms for Annie's Virtual Baby Shower!