*Ahem* I have an announcement…
62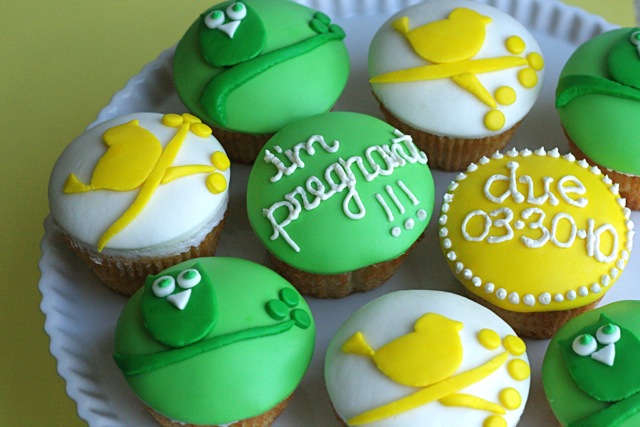 Phew, it feels good to get it out there!
Tom and I are expecting our first baby in March, and couldn't be happier.  I'm officially out of my first trimester, and will be 14 weeks along tomorrow. I've actually been feeling pretty great and, thankfully, haven't had any major food aversions (although, I have missed my wine and have already consumed a bag of the very-much-clichéd-salt and vinegar chips).
We told our families around 10 weeks, and they were overjoyed. My family had probably given up hope, considering Greek women tend to get pregnant 5 minutes after slipping a wedding ring on their finger. 🙂 There are already showers being planned, booties being bought and, as my fellow Greeks would imagine, shopping for a mati. For the non-Greeks, a mati (meaning eye)  is usually a pin of some sort you can keep on or near the baby to ward off the evil eye.
At any rate, I wanted to let all my readers in on this exciting news. It's been tough keeping it from so many people until the second trimester, but letting everyone know now has been great. I definitely plan on keeping this blog food-centered and not baby-centered but if the occasional reference to "Annyong" comes up, you'll know I'm talking about the baby (Arrested Development fans?).
I wish I could take credit for these ridiculously cute cupcakes, but they're the work of my friend, Annie.  Annie is quite the baker, and always looking for a new project. She knows I'm not a big fan of baking, though, so she offered to make something for me to announce my news. Isn't she sweet?  She remembered me commenting on how cute I thought these owl and bird cupcakes from Hostess with the Mostess were, and, well, she pretty much nailed them!  Annie's going to be doing a fondant tutorial on her blog tomorrow, based on these cupcakes, so if you are interested in making cupcakes as well as Annie does, be sure to check it out!
*Ahem* I have an announcement…