Eat to the Beat: Gin and Juice Cupcakes
15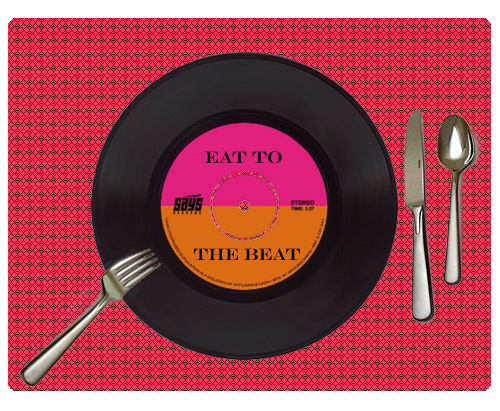 If you were born within about 15 years of me, in either direction, I don't think I should have to explain the song I chose for this edition of Eat to the Beat, based on this post's title. But in case you're older, or foreign, or my mom (who, I guess, is all of those things), these cupcakes are based on Snoop Dogg's 1995 hit "Gin and Juice" from the album Doggystyle, which was on the radio and everyone's stereo 24/7 when I was in high school. How did that song come out 17 years ago? Crap, I'm old.
I had a few different ideas for Eat to the Beat this time, and for some reason the top three all involved orange flavored things. I  have no idea why. But I went with this song because, well, it's kind of the funniest? And also, the most popular of the songs I'd thought up.
I'll be honest and say I had no idea what the juice from gin & juice was. Snoop, are you reading my blog? If so, LMK, OK? I did some googling and it appeared it could be orange or grapefruit, so I went with orange and made cupcakes that had fresh orange juice in the batter, and also some juice & zest in the buttercream. I added just a bit of gin to both the cupcakes and the frosting. Snoop would be so proud.
The base of these cupcakes was modified from a recipe that is for Tequila Sunrise cupcakes, and actually happens to be vegan. I de-veganized it because I added regular milk, but there are still no eggs, so it's easy to re-veganize. The cupcakes turned out incredibly moist, as I often think cupcakes made with oil vs. butter tend to be. They were a bit springier than a standard cupcake, most likely due to the lack of eggs., but quite tasty! They were also incredibly easy to make and took *maybe* five minutes of mixing. Just a quick whisk of dry ingredients and a quick whisk of wet, combine.
I hope some of you will be able to participate in Eat to the Beat this time. It's always so fun to see everyone's entries! The deadline is next Sunday, so if you haven't come up with an idea yet, figure out a way to turn that Thanksgiving turkey into a song. 🙂
(PS: Please forgive my horrible cupcake frosting disability)
Gin and Juice Cupcakes
Cupcakes inspired by Vegan Cupcakes Take Over the World via Slashfood, frosting recipe is my own
Cupcakes
2 tsp. orange zest
1/4 cup fresh orange juice
1 cup milk (or soy milk)
1/2 tsp. vanilla extract
1/4 cup canola oil
1.5 Tbsp. gin
1 cup sugar
1-1/3 + 1 Tbsp. flour
1/4 tsp. baking soda
1/2 tsp. baking powder
1/2 tsp. salt
Preheat the oven to 350 and line a 12-cup muffin tin with liners.
In a large bowl, whisk together the first 7 ingredients (zest through sugar). In a medium bowl, whisk together the flour, baking soda and powder, and salt. Add the dry mixture to the wet, whisking until just incorporated.
Divide the batter evenly into the muffin tin (I used a 1/4 cup measuring scoop, which was perfect).
Bake for 18-22 minutes, until a tester comes out clean. Cool completely on a wire rack before frosting.
Frosting
1/2 cup (1 stick) unsalted butter, softened
1.5 Tbsp. fresh orange juice
1 Tbsp. gin
1/2 tsp. vanilla extract
2-2.5 cups powdered sugar, sifted
orange zest
In the bowl of a stand mixer (or in another bowl, using a hand mixer), beat the butter until fluffy. Add the orange juice, gin, and vanilla extract and beat a couple seconds, until incorporated. With the mixer on low speed, add the sugar. Switch to a high speed and beat until light and fluffy, adding extra sugar (or orange juice) if necessary, to achieve the proper consistency.
Top the cupcakes with the frosting, and grate a little orange zest onto each.
Eat to the Beat: Gin and Juice Cupcakes